Starbucks
STARBUCKS CUPS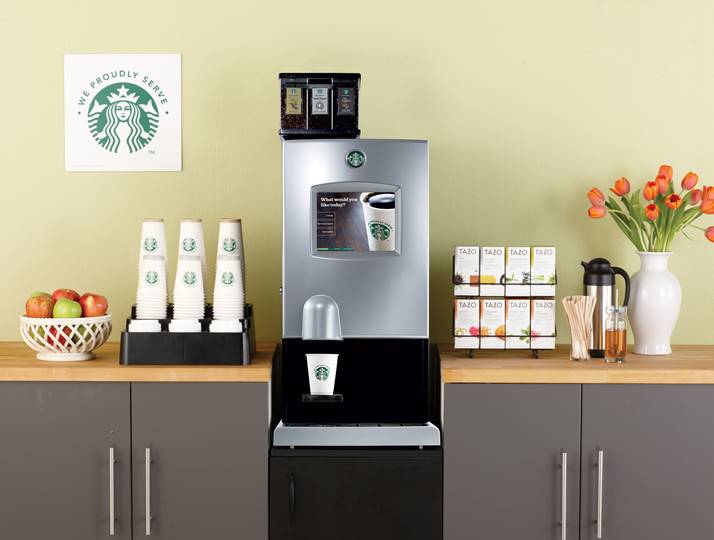 Offer great coffee with touch-screen design. Starbucks Interactive Cup® Digital Brewer You can now offer clients the Starbucks® coffee they love with a new digital experience. The intuitive design helps deliver the premium experience of Starbucks in a more personal setting. It's the easiest way for clients to give their staff an exciting and rewarding coffee experience.
This machine also dispenses water for the Tazo tea range.
The New Starbucks Interactive Cup®
Digital Brewer NEW!
Digital Interface NEW!
3-Bean Hopper
From whole bean to fresh-brewed cup in less than a minute
Brew by the cup or by the carafe
Please note we also offer Starbucks Keurig, and also Starbucks filter coffee.
Contact us now to learn how you can receive a Starbucks system for your office.