Keurig Brewers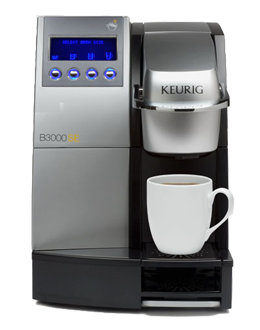 B3000SE
The B3000 is an advanced brewing system and premier model packed with features that provide the utmost convenience for your large office.
Dimensions: 12" W x 18" D x 17.4" H
---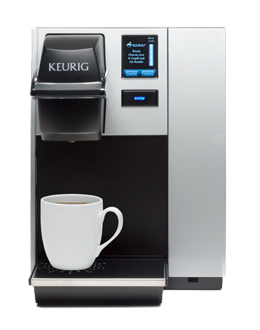 B150
The B150 Brewing System brews a perfect cup of coffee, tea, hot cocoa or iced beverage in under one minute at the touch of a button. Now everyone in your office can brew what they love. This fully programmable brewer has an interactive touchscreen that allows you to program the Brew size.
Dimensions: 10.5" W x 14" D x 13.8" H
---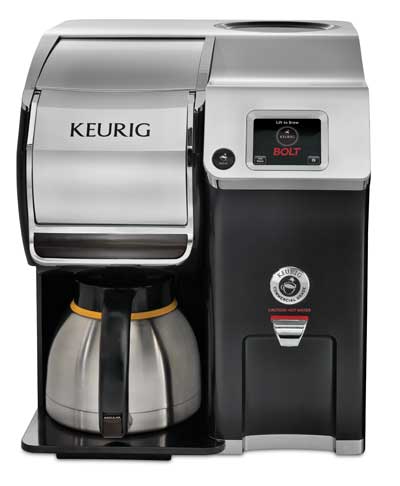 Bolt
Faster Brewing Speed
The Bolt brews a 64oz. pot of coffee in about 2 minutes compared to 4 minutes or more for traditional brewing systems.
Consistent Quality & Taste
Pre-measured & sealed for freshness, BoltTM packs deliver the same great taste with every pot of coffee. Many Available Flavors.
Greater Convenience, Better Efficiency
No measuring, no filters and no mess to clean up. Fully programmable with hot water dispenser.
Dimensions: 15.5" W x 18" D x 19" H