Filter Coffee Machines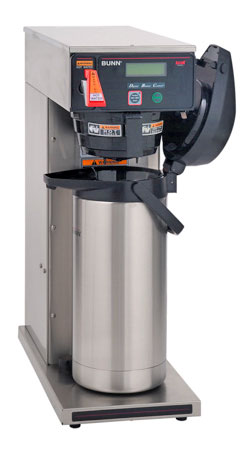 Select strives to offer you only the best coffee machines available.
Bunn's Filter coffee machines have been a market leader ever since the existence of the company. As Bunn claims 'A fresh canvas for beverage innovation'
The Bunn Axiom is a machine ahead of its time. While offering an original filter coffee machine with a digital display makes life easier than ever.
The CWTF is known as a 'lasting forever machine' The Bunn CWTF has been known to last for over 25 years without any problems while offering consistency at every time you need a coffee.