The Select Approach To Sustainability
Choosing Select as your premium supplier of refreshment services comes with benefits, as we take pride in you becoming more sustainable.
Select Principles
We source only from suppliers with sound sustainability principles
We offer a variety of Fair Trade coffees and teas
Many of our products are certified by The Rainforest Alliance
Minimize the consumption of energy and take all practical steps to reduce waste
Rehabilitate 3rd world countries
Sustainability And Profitabilty Go 'hand In Hand'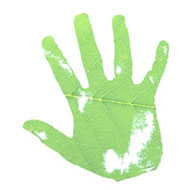 Promoting sustainability is good for business; improving your reputation amongst customers and helping you become known as an employer of choice. As your chosen supplier of high quality products and services, we can help you reduce maintenance costs and increase profitability.
Find Out More About Select
You can find out more about our products and services by browsing this website. For a no obligation discussion, free consultation or product demonstration, contact the Select team today.